Attacking ALS
---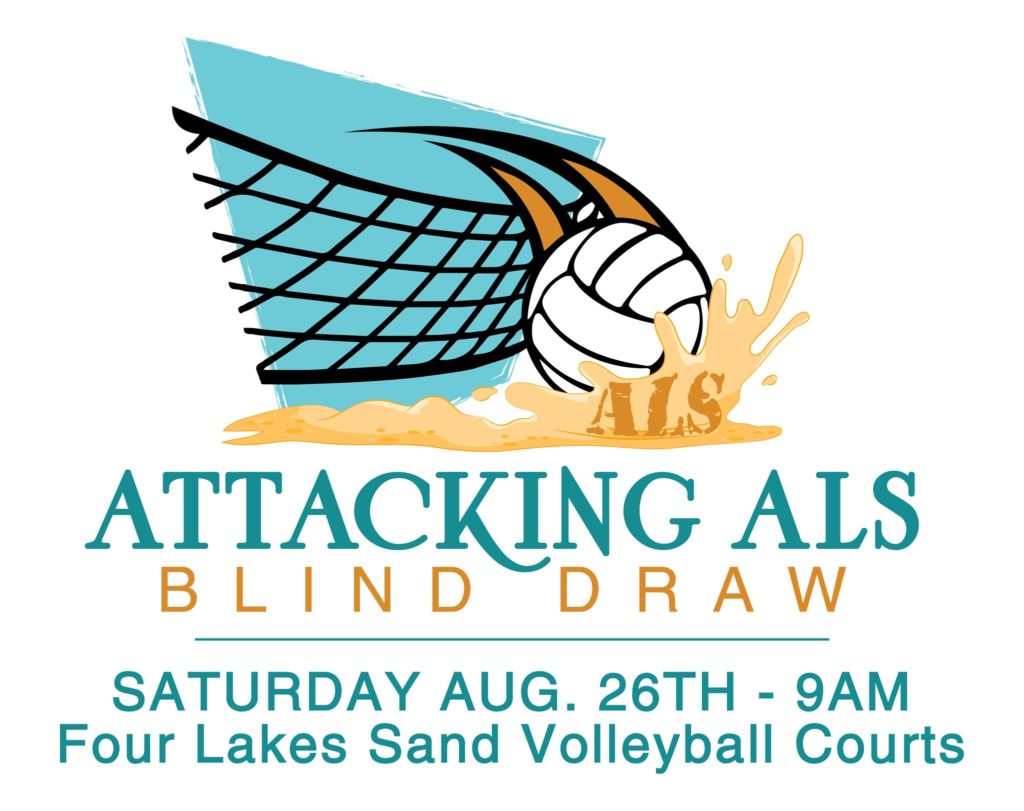 Date/Time
Date(s) - 08/26/2017
9:00 am - 5:00 pm
Location
BaseCamp Pub
Categories
Hey Volleyballers, I was asked by Liz Roman to assist in running a blind draw for ALS. Lets raise money for this amazing cause!
THIS IS A CHARITY BLIND DRAW, ALL PROCEEDS WILL GO TO The ALS Association Greater Chicago Chapter!!!
THERE WILL BE A 50/50 RAFFLE TO SUPPORT THE CAUSE AS WELL AS RAFFLE BASKETS AND SILENT AUCTIONS!! ALSO BASECAMP IS DOING A 2 HOUR BAR PACKAGE FOR $25 from 5-7pm… Please email attackingals@mail.com if you would like to add your name to that list!
Blind Draw – you sign up as an individual and get placed on a random team of 4 people. You then play every team in your pool. Based on your teams wins, losses and point totals your team then advances to playoffs. Every team makes playoffs but just in different levels.
You can email us to pre-register for the tournament. Email address is stclairvolleyball@yahoo.com and we will respond with a confirmation. If we do not respond we did not receive anything from you. PURCHASE TICKETS AT A DISCCOUNTED RATE ONLINE opposingforcegym.wodify.com – Purchase before Aug 1st and get $10 off PLUS a T-shirt!
Maximum 180 players – $40/ person start time is 9:00am, please arrive at 8:30am to check in
If you cannot make it and would like to make a donation you can do so here:http://webchicago.alsa.org/site/TR?pg=team&fr_id=12681&team_id=360305