Kottonmouth Kings // The Dirtball // GoodSex & DNA
---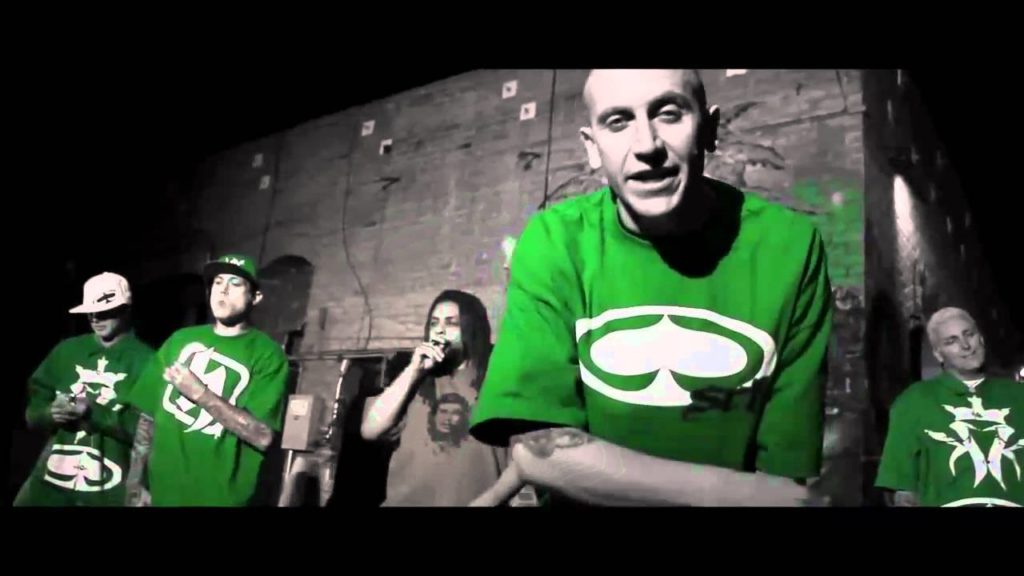 Map Unavailable
Date/Time
Date(s) - 05/24/2017 - 05/25/2017
7:00 pm - 1:00 am
Location
Base Camp Pub
Categories
Who doesn't love a last minute week night show? We sure do! This coming Wednesday we have Kottonmouth Kings' The Dirtball in the house performing along with opening sets by GoodSex & DNA! Don't miss out on the madness!
** AS A WAY OF SAYING THANK YOU TO OUR COMMUNITY, WE ARE GIVING EVERYONE WHO LIVES IN 4 LAKES FREE TICKETS **
… But don't worry even if you don't live in our 4 Lakes community tickets for this show start at just $7! That's only $7! Shout out to our Friends at Redbull for hooking you up with that super low price! Make sure you try one of their new Frozen Vodka Redbull drinks!
Kottonmouth Kings // The Dirtball
On Aug 14, 2012 The Kottonmouth Kings released their most prolific and smashing record to date, "Mile High". It includes 18 certified bangers that will cement the Kottonmouth Kings legacy, as one of the most influential and underrated groups of our time. "Mile High" is the Kottonmouth Kings on steroids with a twist of ecstasy and a pot brownie! The sonics and bass alone on "Mile High" will blow speakers from coast to coast! So buy stock in speaker companies, if you need some investment tips. "Mile High" has the Kings passing the mic around like the Harlem Globetrotters pass a basketball. There is not a group on the planet that can rival what the Kottonmouth Kings have pulled off! "Mile High" will have music snobs down on their knees, wiping semen from their cheeks. You will find no traces of tight jeans or trendy indie trash!
The Kings are an independent music force! The Kings are seasoned vets ready to storm troop the music industry like Navy Seal Team 6 raiding Osama Bin Laden's compound! The Kings are here to take no prisoners and make no apologies. The Kings have never stopped pounding and smashing for over 15 years. What other group of our generation has done more collectively and as a unit? What other group releases as much prolific solo and group material. It is high time to recognize that the Kottonmouth Kings are not some novelty weed act – but one of the most intensely original and profound groups of our generation. Don't take our word for it – go to a show and you will see thousands of people lose their fucking minds every time the Kings hit the stage.
It all started seventeen years ago, deep in the suburbs of Southern California, in the aftermath of a punk rock & hip hop revolution – an unlikely group of stoned misfits formed a musical partnership that would ignite an entire generation of weed loving, free thinking, bass bumping, rip hop junkies. KMK has become one of the worlds most radical and savagely independent underground musical forces. KMK is fine flying under the radar – the Kings have dug underground tunnels that most people don't even know exist. KMK is responsible for creating one of the most intense and largest subculture movements in modern times, as well as connected millions of Kings and Kweens worldwide. "Mile High" finds the Kings Flying high delivering lyrical gymnastics over a sonic sound-scape that defies anything else happening in music today!
"Mile High" also contains a deluxe bonus disc that contains all the original Kings: Saint, D-Loc, Richter, X, & The Dirtball, wrecking tracks all together again! This is history! Spread the good word! Fasten your seat belts and get ready for the flight! It's 2012 and the Kottonmouth Kings have their red eyes set on the future – so be prepared to blast off to whole new dimension. Go get your copy of"Mile High" now available worldwide.
The Dirtball:
After wreaking havoc on the road rocking sold out crowds across the country, Oregon based rapper The Dirtball is bringing it home with the release of his third solo album, Crook County. While in the past his accelerated rhyming skills have kicked his career into overdrive, now with his latest release it's his songwriting skills that have him cruising in the fast lane.
Inspired by the beauty of his home state and his love of creating music, Crook County's diverse mixture of rock and hip-hop is eclectic enough to leave fans of all genres salivating for more. Powered by the machinegun attack of his motor-mouth and irresistible hooks, the album can dazzle fans of Southern Rap (Ying Yang Twins, Lil Jon), battle mainstream heavyweights (Twista, Lupe Fiasco), or stands toe-to-toe with underground legends (Tech 9ne, Kottonmouth Kings, or Insane Clown Posse).
"Crook County is actually the area where I live in Oregon. I was born and raised here, which ties into the record and how I'm bringing it back to my roots. I have a lot of old friends that I used to play with back in the day on this record and my parents have a blue grass band so they made it onto a track," says the Pacific Northwest based rapper. "It's definitely a different kind of album for me, but it's a pretty well rounded diverse eclectic mixture of musical styles with a good group of guests. Each track is totally different from one another and I'm stoked about it."
Crook County also features guest appearances by some of the heaviest hitters in the underground and detonates an explosive line-up of powerhouse collaborations. "Just a Friend" utilizes the breathtaking melodies of Lady Love to craft an infectious track about the hardships of maintaining relationships while out on the road, while Daddy X of Kottonmouth Kings drops by on "Mushroom Cloud" to expose the Dirtball's psychedelic eating habits. Meanwhile, Suburban Noize heavyweight Big B appears on the track "All In", LaCoka Nostra 's CeeKay rips through the track "Nightshade", Johnny Richter of Kingspade duets about the rigors of the road on "Grind" and Psychopathic Records' Boondox, drops some rock flavor on the track "Tried, Trued and Tested".
Since the age of 15, The Dirtball (aka David Alexander) has dedicated himself to his music. Growing up in Oregon, Alexander quickly became preoccupied with drums and would be the rhythmic backbone for a number of different bands in the North West. In 1995, Dirtball decided to take his musical aspirations to the next level and formed funk-rock hybrid Chola and would tour the region cultivating a grassroots following. After six years of constant touring and recording with Chola, the band was on the brink of a national breakthrough, but personal and creative differences lead to the band's demise.
"Chola opened the door and kind of schooled me in the art of rhyme, which helped me develop my style. Then, when the band finally disbanded, I knew right away I didn't want to hide behind the drum kit anymore, so I just started focusing on developing my skills as a rapper," Dirtball says of the switch from banging drum kits to spitting on the mic. "I grew up listening to rap and that's what I loved. I never set out to be a fast rapper, it's just this kind of unharnessed thing that I developed."
After half a decade behind the kit, Dirtball decided it was time for a change and focused his efforts on perfecting the art of rhyme. His efforts proved fruitful when he developed a knack for creating a machinegun rapid fire flow that quickly became his trademark style. With a conscious effort to create super tight flawless lyrics, Alexander began his solo path as an MC and The Dirtball was born.
After recording a demo, The Dirtball's rapid-fire rhymes caught the attention of California based Suburban Noize Records who signed him for the release of his debut, Pop-A-D-Ball. The album quickly jumpstarted his career and propelled him into two years of non-stop touring. His sophomore effort, Raptillion, was released in 2006 and became an instant underground classic that prompted PopMatters to say Dirtball's "Rapid-fire rhymes and an ear for catchy choruses distinguish the rapper's style, which at times sounds something like a sharper-edged Big Boi."
The Dirtball is at the forefront of a bubbling underground scene that is taking over the hip-hop and rock scenes. In a time of record label closures and spiraling record sales, The Dirtball has rocketed into national fame with the persistence and will to survive in the jungle that is the music business. His strong work ethic and explosive live show has earned him tours with Tech N9ne, Hed PE, Kottonmouth Kings, Insane Clown Posse, and monstrous Strange Noize Tour, which went on to become one of 2007's highest grossing independent tours. Silently lurking the underground live networks, Dirtball snaps off raps and will make listeners think twice about the capabilities of white rappers.
GoodSex:
Born and raised in Chicago, GoodSex has played music at some of the biggest parties the city has to offer, including the main stage at both Spring Awakening and Freaky Deaky Music Festivals. For five years he has been consistently booked at some of the hottest night clubs in the city, including two of DJ Mag's top ten nightclubs, Spybar and the MID, headlining and gaining residency at them respectively. From raucous midwest college tours to a dusty DJ booth at Burning Man, GoodSex is something everyone can agree on. His musical stylings highlight choice tracks from every genre that hold one similar quality, they will make you move. Wielding a pair of CDJ's, GoodSex blends multiple tempos, energies, and genres into one seamless experience. From dirty trap to soulful house to electro funk, audiences always leave his sets sweaty and satisfied. GoodSex is simple, GoodSex is undefined, GoodSex is good music is GoodSex.